FirstBlood-#1007 — Default Credentials
This issue was discovered on FirstBlood v3
---
This report has been reviewed and accepted as a valid vulnerability on FirstBlood!
---
On 2022-12-08, srb1mal Level 3 reported:
Title – Default credentials
I've attached 1 poc of the bug found.
Steps to reproduce -
Go to the url - https://3dacb3767446-srb1mal.a.firstbloodhackers.com/login.php
Try to login as default username & password as (admin) and you'll see you're logged in as admin.
POC -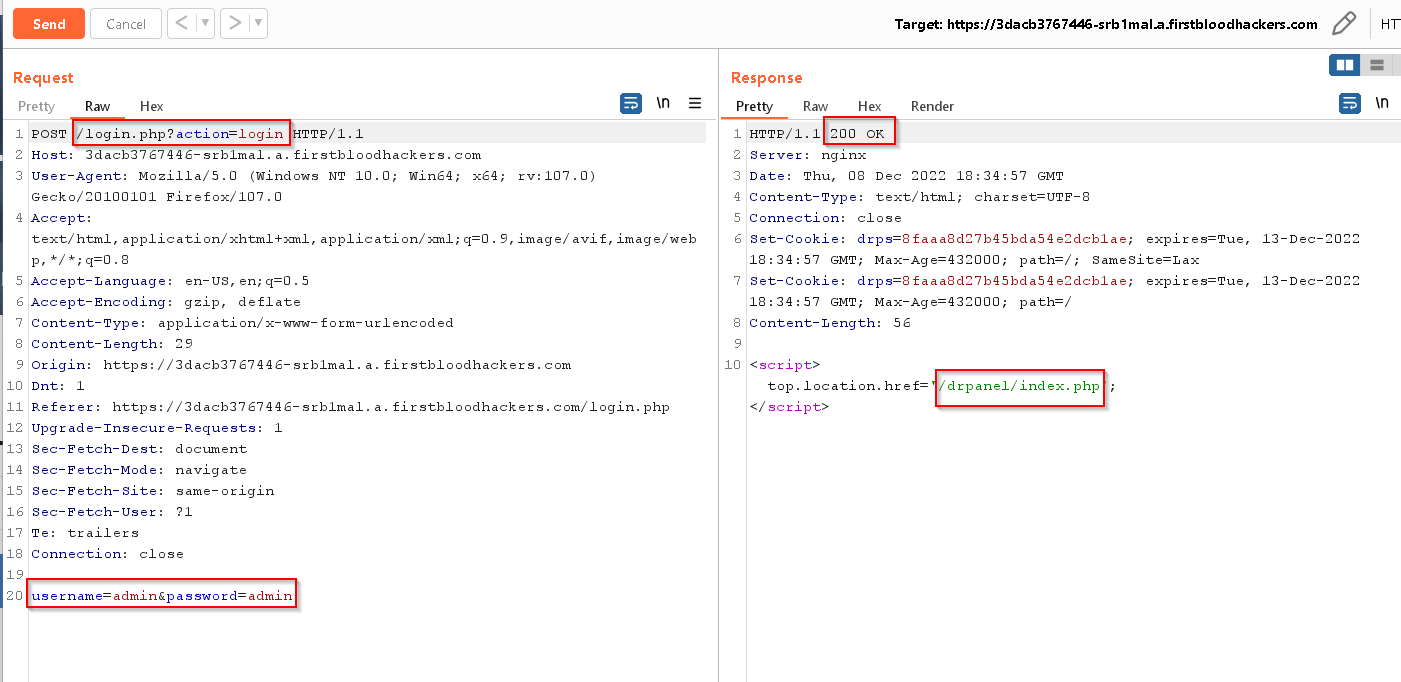 Note-: Bugcrowd count this as P1 but I don't know if this was count as valid issue in FBV3.
Thanks and Regards, Srb1mal
This report has been publicly disclosed for everyone to view
P1 CRITICAL
Endpoint: /login.php
Parameter: username & password
Payload: admin
---
FirstBlood ID: 48
Vulnerability Type: Auth issues
The /drpanel/login.php endpoint contains weak credentials which allows users to access the admin panel (admin:admin)
Report Feedback
@zseano
Creator & Administrator
---
Congratulations, you were the third user to report this finding, great work! And yes we treat this as a P1 issue :-) Sorry for the confusing emails you may of received for this submission, we were experiecing some issues