FirstBlood-#1541 — Leakage of doctors PII
This issue was discovered on FirstBlood v3
---
This report has been reviewed and accepted as a valid vulnerability on FirstBlood!
---
On 2022-12-11, pichik Level 4 reported:
Hi,
With a little bit of guessing I found an hidden endpoint /api/doctors.php, which is publicly accessible and is leaking some of their private info.
POC LINK:
https://63c0f77f87b7-pichik.a.firstbloodhackers.com/api/doctors.php
POC SCREEN: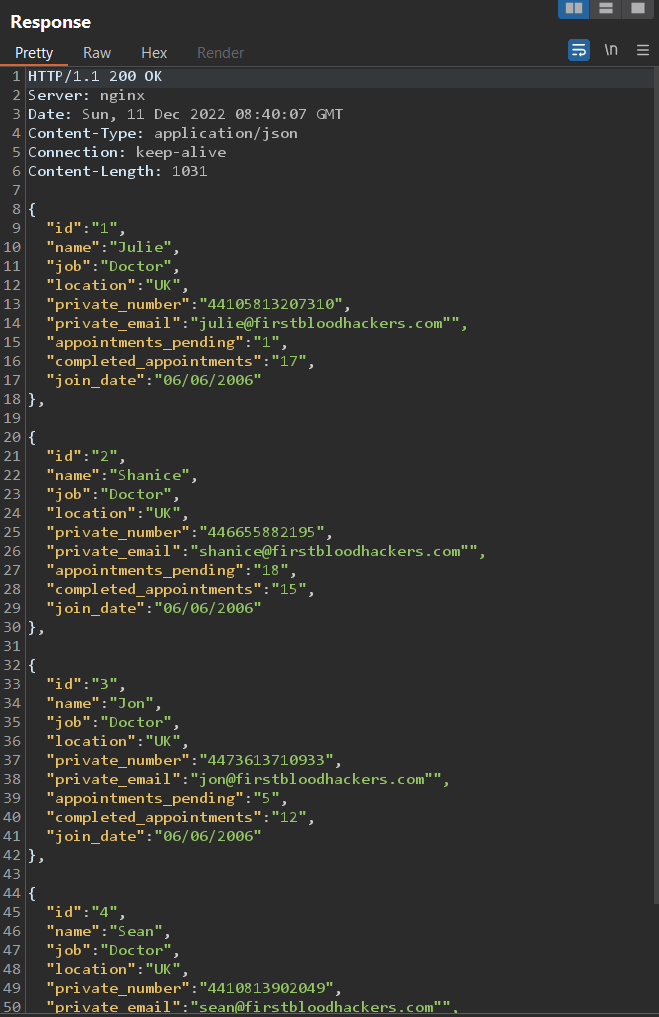 REMEDIATION
Be more careful with managing/removing public endpoints, as they still be fuzzed accessed if no server side prevention is added.
This endpoint should be made just internal only.
This report has been publicly disclosed for everyone to view
P2 High
Endpoint: /api/doctors.php
Parameter: -
Payload: -
---
FirstBlood ID: 66
Vulnerability Type: Information leak/disclosure
It is possible to leak doctors private information such as email and phone number via the /api/doctors.php endpoint. No authentication is needed.