FirstBlood-#177 — New doctors can query appointments and users information using /drpanel/drapi/qp.php endpoint
This issue was discovered on FirstBlood v1
---
This report has been reviewed and accepted as a valid vulnerability on FirstBlood!
---
On 2021-05-11, holybugx Level 5 reported:
Description
Hello Sean,
By default, new doctors shouldn't be able to query for appointment information and patients, however, there is an API endpoint /drpanel/drapi/qp.php in which queries for appointment information.
Previously I found out that new doctors can also query for this appointment information using the /drpanel/drapi/query.php?aptid= endpoint, my report on that issue is linked here.
I found out that a POST request to /drpanel/drapi/qp.php as a new doctor account can simply bypass the authorization needed.
Steps to reproduce
I found out that the admin doctors can query for their patients using the /drpanel/drapi/qp.php endpoint, when they query for a patient's name they will be given his information that is used to verify a patient over the phone.
If a doctor query for a patient using the "Search Patient" button in their panel, a POST request is sent to the /drpanel/drapi/qp.php API endpoint, and the data is returned in their portal: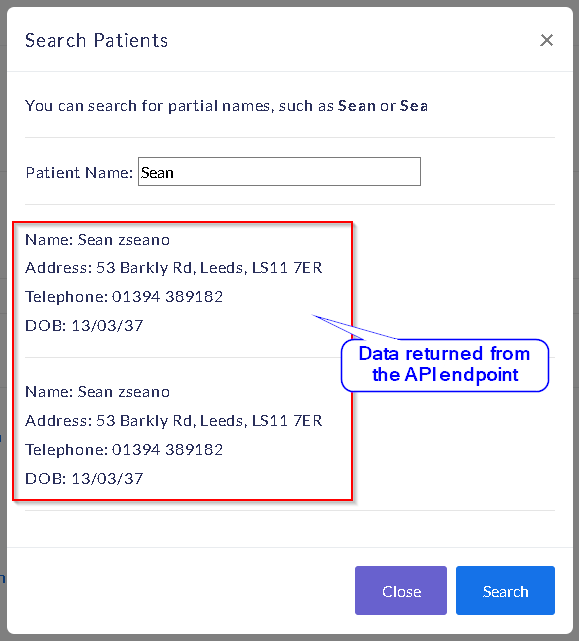 Here is the POST request being made to the server:

If you make the same POST request to the /drpanel/drapi/qp.php API endpoint as a "new doctor", you should be able to query for the patient's personal information:
This behavior abuse the logic that "new doctors" should not be able to access patient's information.
Impact
Unauthorized access control
Best Regards,
HolyBugx
This report has been publicly disclosed for everyone to view
P1 CRITICAL
Parameter:
Payload:
---
FirstBlood ID: 11
Vulnerability Type: Application/Business Logic
Administrator endpoints can be accessed by non privileged doctor accounts which reveals sensitive patient information.