FirstBlood-#380 — Easily guessed invited code on doctor register
This issue was discovered on FirstBlood v2
---
This report has been reviewed and accepted as a valid vulnerability on FirstBlood!
---
On 2021-10-25, neolex Level 2 reported:
Description
It is possible to register a doctor because the invite code is easily guessable. The current invite code is test
Step to reproduce
Choose your username and use the invite code test
You will have your Doctor account created !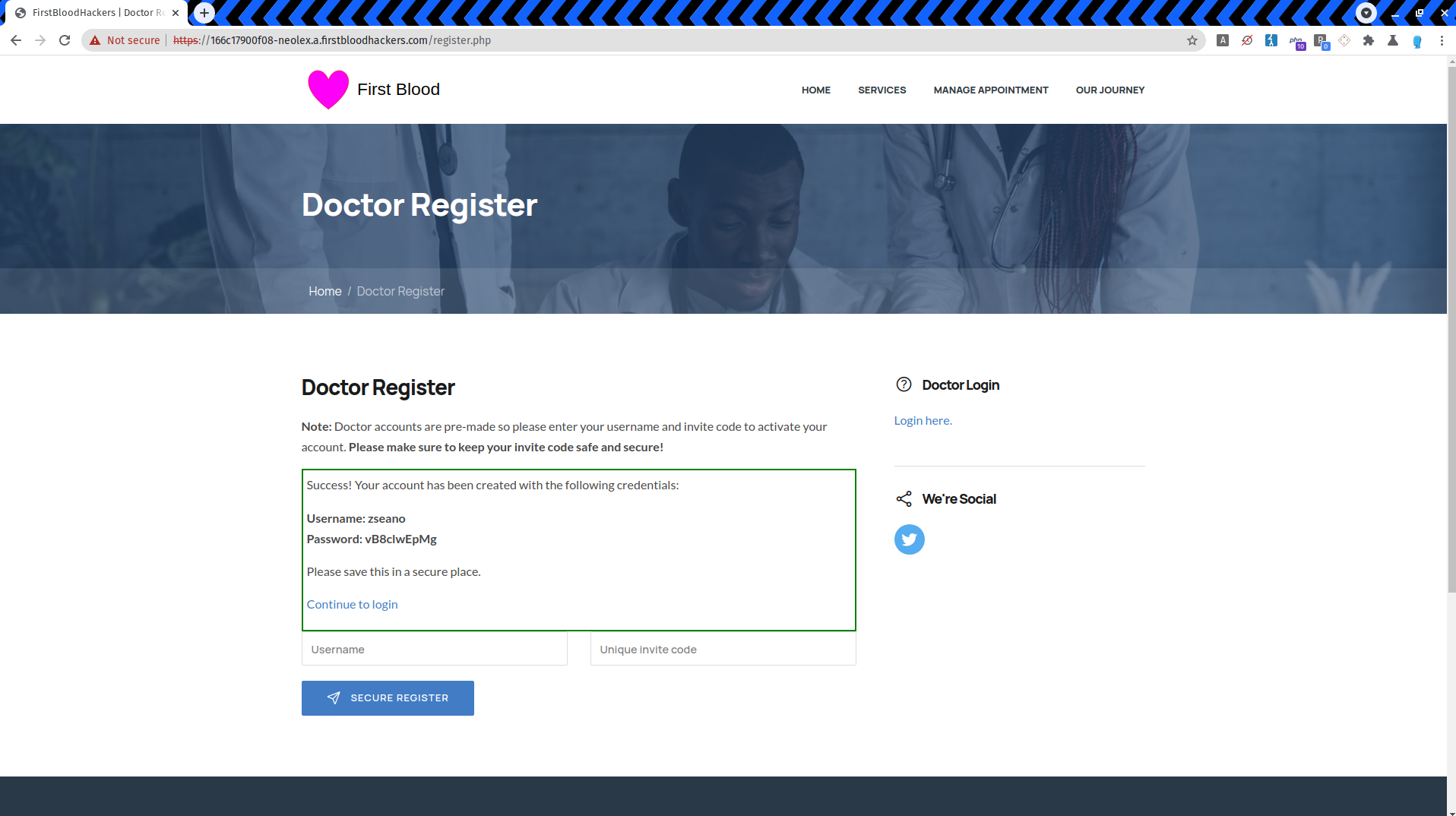 Fix
You should make an invite code not easily guessable
Impact
Attackers can register as a doctor
This report has been publicly disclosed for everyone to view
P3 Medium
Endpoint: /register.php
Parameter: inviteCode
Payload: test
---
FirstBlood ID: 24
Vulnerability Type: Auth issues
The old invite code was deleted but when testing FirstBlood v2 the developers accidentally left the test code working.