Dear FirstBlood security team, I found a vulnerability on your service. I hope this report will help you.
Summary
There used to be reported Stored XSS on /drpanel/cancelled.php endpoint in FirstBlood v1, and I confirm that vulnerability still exists in FirstBlood v2.
Vulnerability Description(PoC)
First of all, we can cancel our own appointment in /manageappointment.php endpoint.
When cancelling, we can add message parameter to leave a message to doctors like this:
And this message param will be reflected like this in admin panel: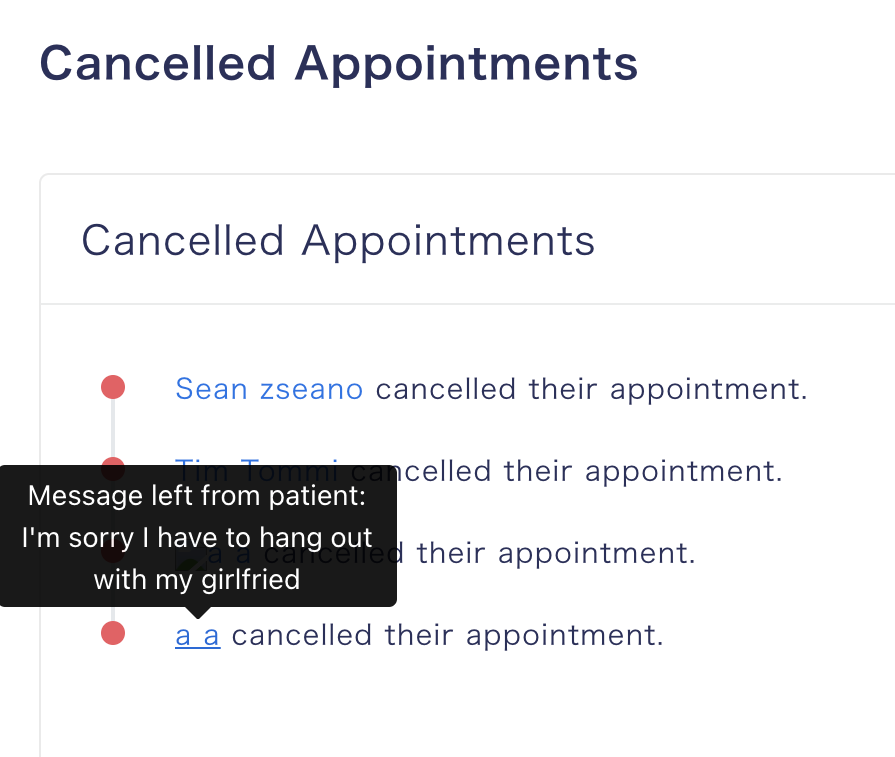 Thanks to firstblood v1 report, I know this functionality is vulnerable to Stored XSS and I tested again.
I used this payload:
message="><img/src="x"/onmouseenter=alert`document.cookie`//
Unfortunately, this Stored XSS bug is still alive.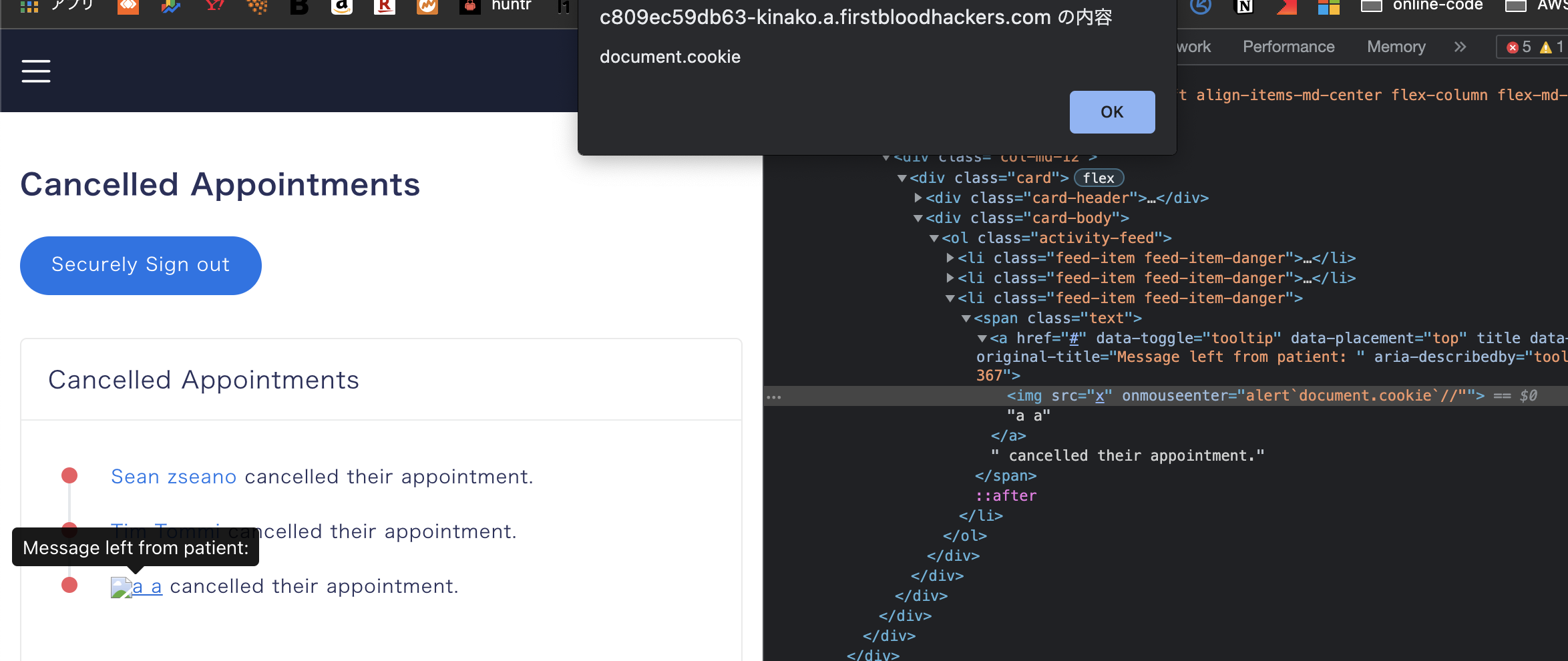 Impact
firstblood v2 has no HttpOnly flag in session cookie, so the attackers can steal admin account's session cookie and perform ATO(Account TakeOver)
Phishing
Regards, kinako