FirstBlood-#1701 — DoS on about.php, doctors.php and meet drs.php pages due on edit-dr.php
This issue was discovered on FirstBlood v3
---
Even though this issue has been accepted as valid, no FirstBlood ID has been set for this bug & therefore it will not count towards unique bugs discovered. This may be because of the bug not working as intended and changes we made, something we do not consider an issue on BARKER, or the correct impact was not shown (For example only Open Redirect demonstrated when XSS was possible)
---
On 2022-12-13, agentmellow Level 3 reported:
Lol this is a wierd one.. Due to me not being able to figure out the XSS on where these reflections are found (about.php, doctors.php, meet_drs.php). I was fuzzing and noticed (by blunder I might add) that '<!--' is being accepted as is which will make the page 'hang'.
Note that for a fine chain, CSRF on this form (or default creds) is sweet potatoes.. But.. We can also chain this with: https://www.bugbountyhunter.com/hackevents/report?id=1422 Which would DoS all login attempts via the /login.php to reset the rendered html. As well as the three other ones mentioned.
Steps to reproduce:
On the POST /drpanel/drapi/edit-dr.php make sure to set: drid=3&name=<!-- as authenticated user.
A 200 OK "Success! Your doctor has been modified." Should be returned.
With your browser try to visit about.php, doctors.php and meet_drs.php
Pages unable to load due to the reflection of the html closing tag not being filtered.
POC: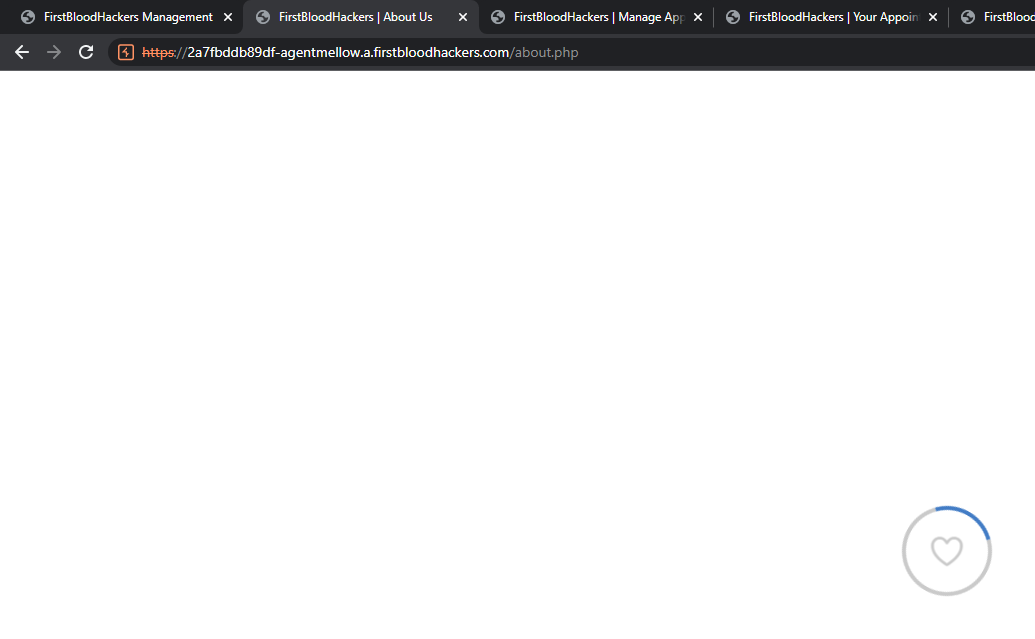 Im unsure if this is intended or not. Maybe its a separate bug ID vs the XSS that must exist on this parameter... If I find it another report shall follow! Cheers!
This report has been publicly disclosed for everyone to view
P5 Informative
Even though this issue has been accepted as valid, no FirstBlood ID has been set for this report.
Report Feedback
@zseano
Creator & Administrator
---
This would be considered HTML injection without clear impact demonstrated and as such this report will be accepted as informative